The last three years of playing and writing compressed down into eight songs. Recorded at Turtle Recording Studio. Artwork by Anna Minten Lyrics and Guitar by Ben Matchett Bass by Goby Catt Drums by Ed Johnson
Read more…
close
Bio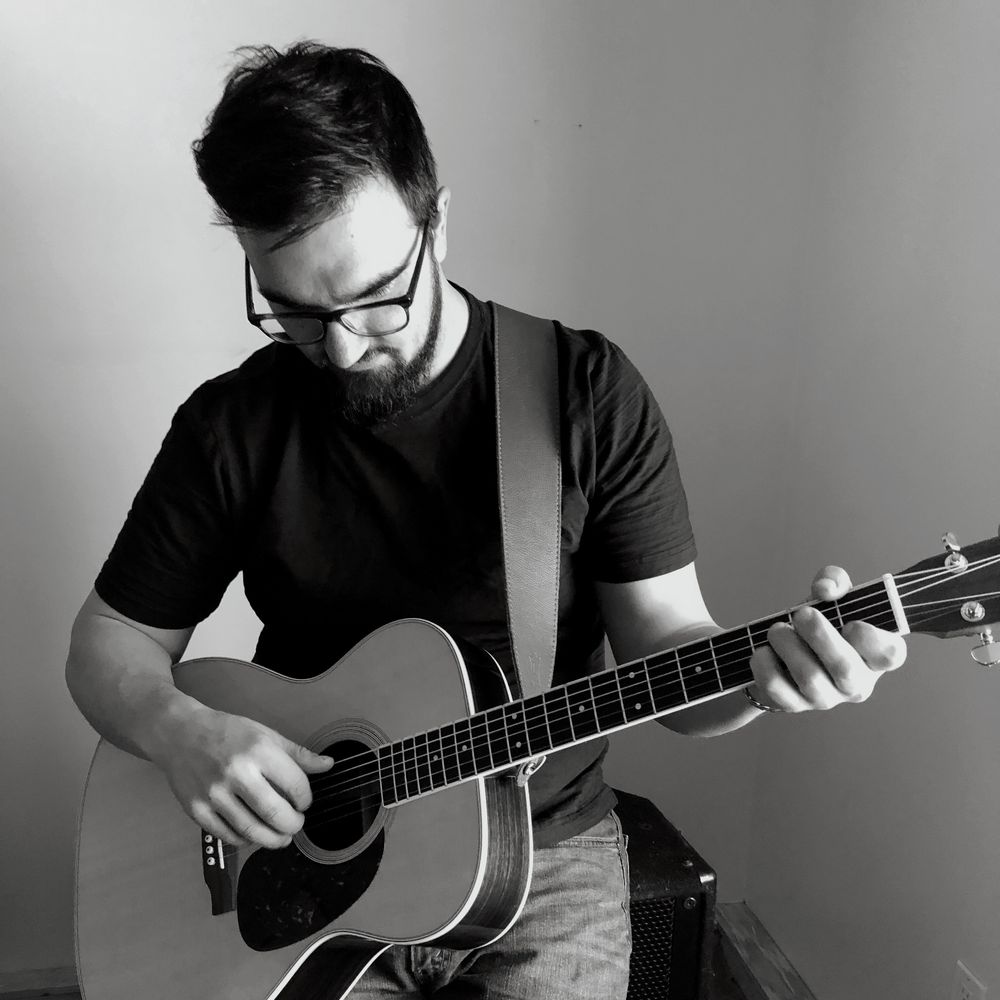 Born to two music loving parents, with my mom singing Joni Mitchell, Emmylou Harris, Tracy Chapman, and old Folk classics; and my dad killing the household's hearing with an over-powered stereo and no concept of the term "too loud." Artists like Steve Earle, The Who, John Prine, Gordon Lightfoot, and Led Zeppelin were the soundtrack to my childhood. 
Music saturated every moment of the days, except the hours my teachers told me to stop whistling, tapping, or humming as it was distracting the other kids.  I had a Sony Discman, so I would steal batteries from anything to have music for the bus ride to school . 
My biggest influences include The White Buffalo, Ben Harper, and Steve Earle. The grittiness of The White Buffalo showed me that no topic is off limits, from murder to marriage, there is always a song in every life event. Ben Harper moves you to moments in your life, the honey-like texture of his voice holds your attention and transports you to those special moments you won't soon forget. And Steve Earle, his first album came out the year I was born, and he has been writing songs that tell my life story ever since. From "I ain't ever satisfied" to "Goodbye" that man has a way with words that leaves you in a state of sin, envying the lyrics he wrote, and that they are no longer up for grabs. 
I was scared to share my songs for a long time, they are often personal experiences and I felt they were too specific for people to relate to. Life has shown me we all go through the same things, ups and downs. The emotions I feel and use to write are the same for everyone, I am just putting mine to a melody and trying to find words that rhyme with 'distraction' and 'queen'.
Everything I write is based on the emotion of the day. I don't have a method, I feel something and try to put it into words. If I happen to have a guitar when it happens I strum the same 4 chords I always use, and then later re-work the guitar. The "magic" is in being honest with myself in the moment and not knowing any better on the guitar, ignorance is bliss when it comes to putting together a chord progression - it sounds good or it doesn't, your ears don't lie. As I age, and the young, prideful, insecure boy fades away, I find it easier to write about my emotions. It's almost a therapy to feel them, put them into words, and wrap them up in a song.